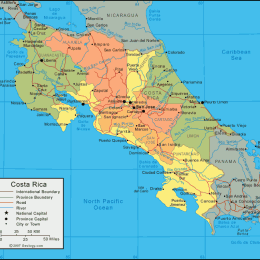 A very big shout-out to the Mitchells, the Horner-Olsons, and the Garcia-Couohs, three families whom we have spent time with this summer, who have supported us in our transition to nomadic unschooling. Thank you for your kindness, your encouragement, and your assistance. We couldn't have done this alone.
We're setting off tomorrow for Guanacaste Province in Costa Rica, where we will live in a small community near the ocean.  The three of us will volunteer in the afternoons with groups of local children.  It will be the boys' first "job."  They'll be helping out as teaching assistants and conversation partners.
Our goals there?  Get to know a new culture and environment.  Relax.  Slow down.  Swim.  Learn Spanish.  Swim some more.  Learn Costa Rican cuisine.   Get accustomed to a world that doesn't shop all the time.
[Ironically, though, in order to prepare for our travel to such a world, I have had to…shop all the time.]
Yes, our suitcases are brimming with school supplies for the volunteer program we are joining forces with.  Pencils.  Markers.  Scissors.  In line at the store checkout, I was laughing:  I thought that by deciding to homeschool the kids,  I'd be dodging all of this Back-to-School malarkey——yet here I stand!
We fly out tomorrow.  It's going to be a shocker!   None of us has ever been to Central America before.   So keep your fingers crossed.