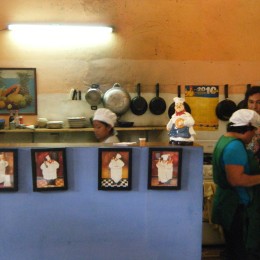 Granada, Nicaragua has one place that will guarantee you a daily Western-style breakfast to get your day going.  And they also serve Nicaraguan-style breakfast items for you to try.
Tucked away on a side street a couple of blocks south of the Parque Central, and north of the Granada market, a Dutch flag beckons you to Nica Buffet, a small, charming breakfast eatery that serves perfect bacon strips, better than anywhere I've ever eaten bacon.  And did I mention the omelets, pancakes, juices and coffee?
Look at this perfect, delicious pineapple pancake.  The menu also offers strawberry, banana, blueberry, apple, chocolate chip, and plain pancakes served with butter, a dusting of powdered sugar, and a bottle of Aunt Jemima at the ready.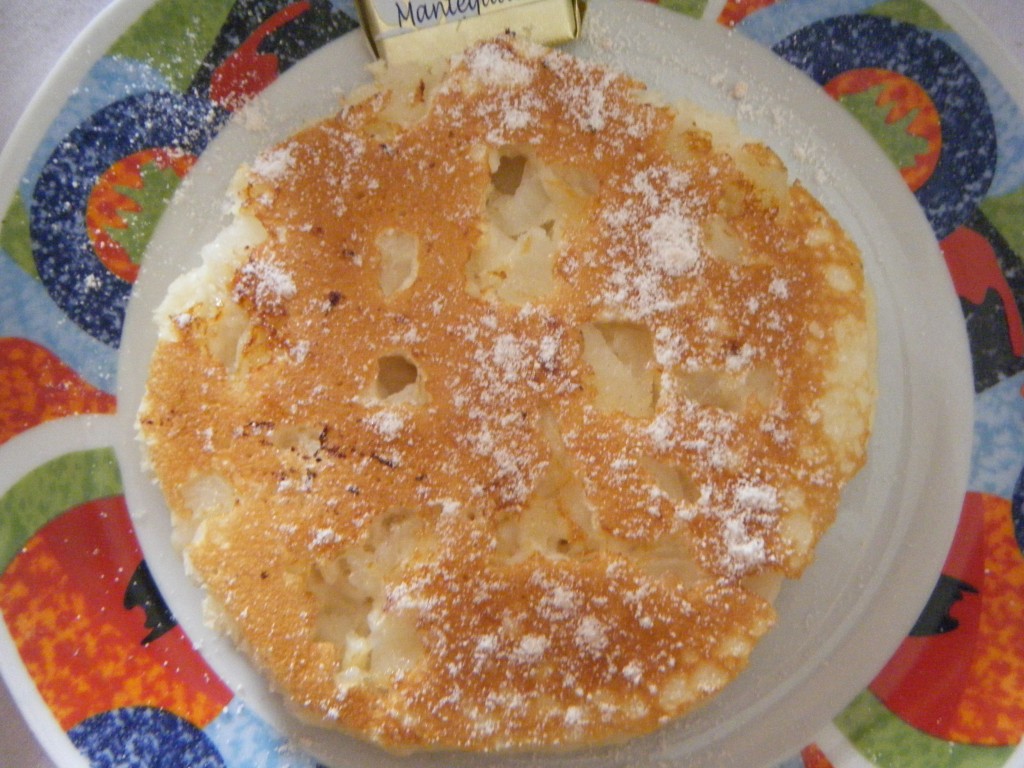 Edward, a Dutchman who has lived in Central America for many years, has run this establishment for 9 years now.  He speaks several languages and can tell you a lot about the area while the cooks in the open kitchen prepare your order.  And when the bill comes, it's about $5-$6 per person with tip for a really lovely breakfast, far better than anywhere else in Granada we tried.
This bacon was just so damned good.  So perfectly crispy, so flavorful.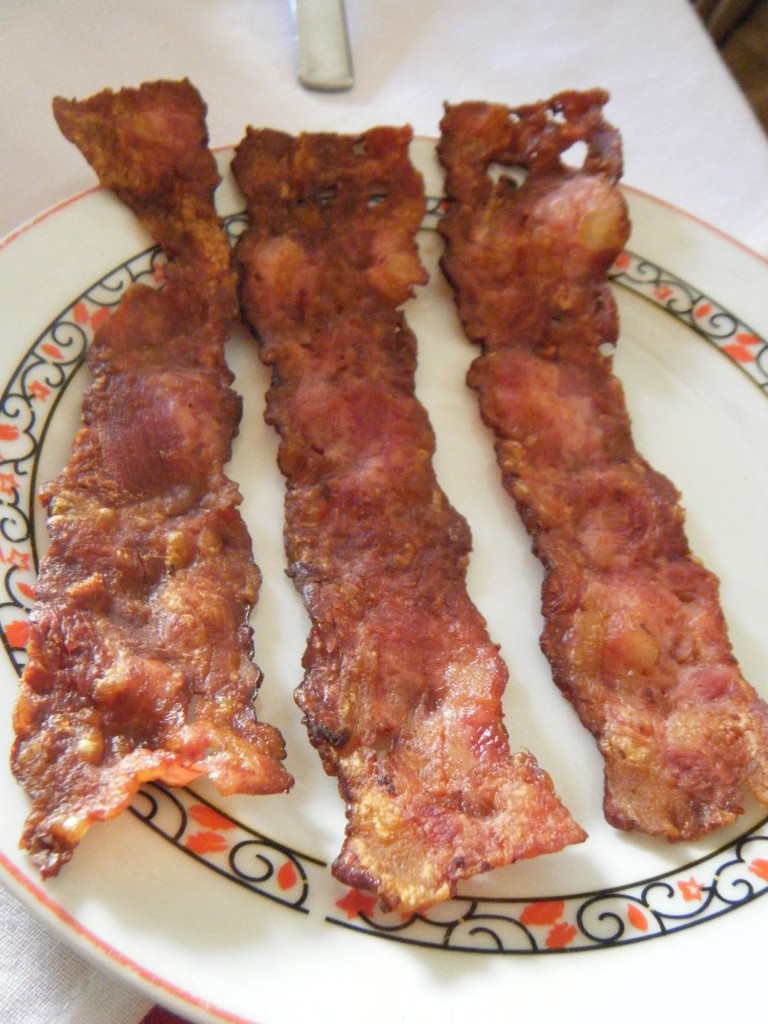 And the eggs were totally organic, which you could tell from the marvelous orange color of the yolks.
I don't normally go on and on about a breakfast place…but this place was a little slice of heaven during our colonial Granada visit.