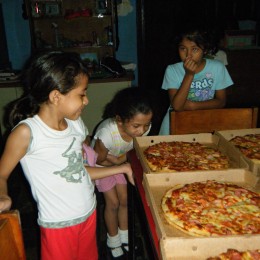 You might say that Granada's Hogar de Niñas Madre Albertina is a girls' orphanage. Indeed, some of the girls who live there are orphans.
But most are not. Most have a parent or parents and yet have been victims of physical, emotional and/or sexual abuse, neglect, or simply their family's extreme poverty.
As of October 2010, Hogar Madre Albertini is located at the corner of Calle Xalteva and Avenida Obispo Ulloa in downtown Granada. What we are told, though, is that they are moving in one month, to a location farther on the outskirts of town, and they will be expanding their capacity (due to dire need) from 24 girls to 68.
We visited the home and brought some backpacks, toys and other supplies. It seems that they are in need of more twin bedding, as well as bunk beds and mattresses. All we could do was donate some money toward this cause.
We treated all of them to a pizza dinner. Telepizza is Granada's premier pizzeria, and they deliver. For $75, thirty-two people—the nuns, social workers, and all of the girls—were able to enjoy a Thursday night pizza party with more than enough slices to go around.
More importantly, we listened to the director's story and her concerns about the future, and we heard the staff tell about how the girls are doing. And we played some games with the girls, and talked with them about general things, such as what they liked in school.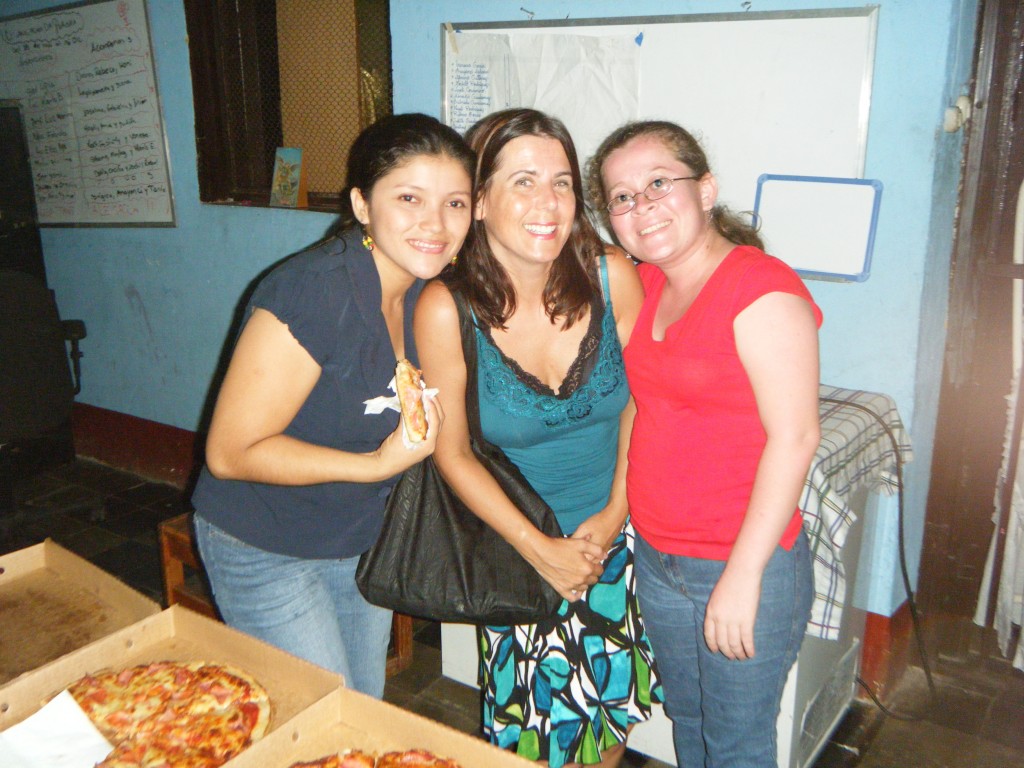 Peering into the one lone dormitory room with twelve bunk beds crammed into it, and no fan or AC, I was reminded of how so many in the developed world have no idea about the real living conditions of people in such poor countries. Yet this home seemed like a home filled with love. I saw stuffed animals on each bunk bed, and colorful sheets. The staff seemed to love their work, as much as it went without extrinsic rewards.
The building where we were will be turned into a dining facility feeding the kids of ordinary Nicaraguans who are working too much of the day to be around to take care of their children.
And this girls' home? They'll be taking on more needy girls, and will soon no longer be in an easily reachable place for tourists who want to donate to them. We did manage to get the new address (perhaps valid as of November 2010?) and contact information from the director, Sor (Sister) Yanira Galeas López (pictured below with some of the wonderful girls in her care).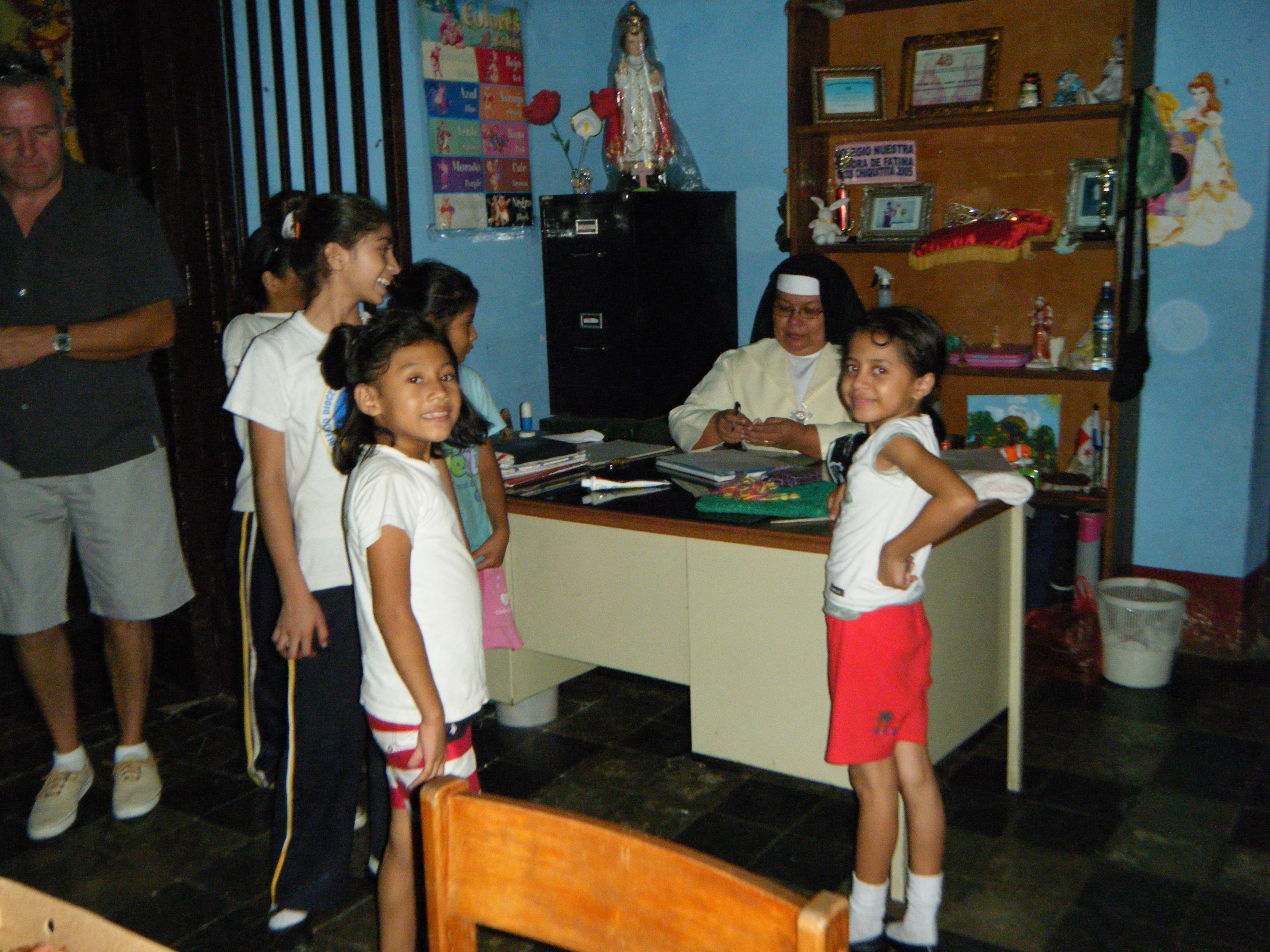 Email: (Communication will need to be in Spanish—all our spoken communication with them was in Spanish only) hogardenma@gmail.com
Phone number for the director: 2552-7661 (fluent Spanish will be needed)
Driving directions: Dirección del otro lugar
de la entrada de Granada al tope de la monisa, 2 cuadras a la isquierda donde era antes "la gota de leche"
They are an organization with a lot of heart that currently needs two dozen bunk beds and bedding, even though the pizza delivery was also welcomed! If you go to Granada, please give serious consideration to giving the girls some moral support and material donations.